Hello everyone

So... you didn't forget about 22 January, did you?
No! Of course not.
This journal is just a reminder. Our dear Heath Ledger death anniversary is close.

So I'm holding a contest. Just a tribute to this great actor and wonderful man.
SO PLEASE
if you want to participate, read this journal. ALL OF IT.
if you want to help me with points, go to my page here ==>
meryheartless.deviantart.com/
and you'll see the donation pool.
*Remember, it's ONLY if we get enough participants.*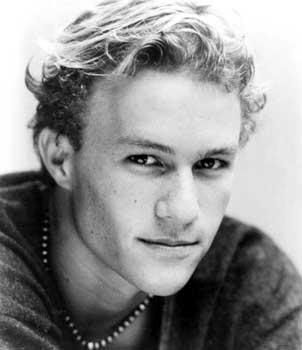 Heath Ledger Tribute Contest (2013)

____________________________________________________

THEME

It's a tribute contest so the theme could be ANYTHING, as long as it's related to Heath Ledger.

RULES

YES! You must be a member of
heath-ledger-tribute.deviantar…
.

If you want to submit literature, you shouldn't upload a picture with it.

Submit your entries to the contest folder and only that folder. If you submit them to other folders, you can't participate in the contest.
DO NOT SEND ME A LINK TO YOUR ENTRIES!

CATEGORIES

Traditional Art

Digital Art

Literature

Photography

Artisan Crafts

DEADLINE

1st January – 24th January

WINNERS

We'll have 3 winners. And we'll choose them through votes.

PRIZES
This part actually depends on how much you dear members want to help me.
I will give the winners
POINTS, LLAMAS and FEATURES
. But right now, I need some more points or
we won't have any more contests in the future.

If we get good entries,
I WILL RAISE THE PRIZES
so that participants can get what they deserve. So if you're really good at what you're doing, don't worry about the prize. You'll get what you deserve.

1st place:

5 – 30 points


1 llama badge


5 features of his/her best works

2nd place:

3 – 15 points


1 llama badge


3 features of his/her best works

3rd place:

1 – 7 points


1 llama badge


1 feature of his/her best works

DONATION

For now, that's all the points I can give to the winners. If anyone wants to help me and donate me some points, you should go to my page here --->
meryheartless.deviantart.com/
and you will see the donation pool on the top of my profile.

DONATORS

I really appreciate your support. If you donate points and help me, you will get featured along with the names of the winners and I will thank you properly.
_____________________________________
Thank you for your supports and kindness
Sincerely ~


PARTICIPANTS








Before you send your entries, you should let me know that you wanna participate so we know how many participants we got. Your names will be added here.